HERBES de PROVENCE
$ 3.50
---
• Enchanting to smell and bewildering in taste •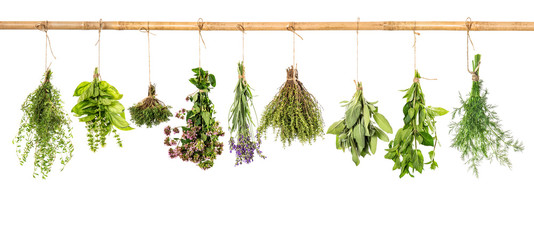 Herbes de Provence is a tour of delicate flavors.  This classic blend from the South of France for country cooking, also known as Provençal herbs, is floral, flavorful, fruity & fresh.
There are as many mixtures of Herbes de Provence as there are ways to use it.  Ours is a purist mixture, with a very unique and delicious flavor from a special combination of hand-blended (mixed together, but not ground) thyme, basil, summer savory, oregano, and rosemary, with a hint of marjoram, that represents the bounty and fragrance of the region. And it makes everything taste heavenly.
Herbes de Provence is used to add the flavor of the French countryside with ease and simplicity instead of using individual herbs.  These herbs are commonly used as a dry rub to season grilled and roasted meats and as a seasoning in roasted chicken, baked fish and seafood, as well as in soups, gravies and stews, and vegetable dishes.
❖ How to Enjoy it
→  Use this charming blend/mélange to sprinkle over fresh goat cheese drizzled with Saratoga extra-virgin olive oil, to rub densely over a leg of lamb or pork chops, and to season oven-roasted vegetables of all kinds.
→   Herbes de Provence makes a terrific flavorful addition to omelettes, roasted chicken or turkey, all kind of meats: beef, veal, pork, lamb, & for all kind of fish or sea-food, marinades, sauces, salads, soups, fried vegetables and vegetable stews as well.
→  Apply before grilling or baking to kabobs, and white fish.
→  Add it to a vinaigrette and drizzle it over a fresh green salad to give them a holiday fragrance.
→  Blend it with yogurt and garlic for a flavorful lamb marinade.  Add a dash to the filling of a savory tart or quiche, or pizza as well.
→  Combining this lovely herb blend with a top-grade olive oil makes a lovely dipping sauce for fresh bread, and it will always complement your meal well when your entrée also contains Herbes de Provence.
→  Ideal for vegetables, especially eggplant and zucchini, and it holds up well in heartier dishes like braised rabbit or roast chicken.
→  Our special blend of aromatic herbs may also be used in olive oil when cooking all kind of vegetables.  Use this blend with any Italian recipe. In fact, use it anytime you want a taste of sunny French Provence. 
→  For a quick vinaigrette, mix 1 teaspoon with ¼ cup red wine vinegar and ½ cup olive oil.
❖ Ingredients:  thyme, basil, summer savory, oregano, rosemary & marjoram.
    Did you know… Marjoram (an herb in the oregano family) was referred to as the "Joy of the Mountains" by the Greeks and celebrated throughout the Mediterranean for its flavor, fragrance and medicinal values.  If wild marjoram grew on a grave, it was thought to bring happiness to the departed.  Both the Greeks and Romans adorned young couples with a marjoram crown and in ancient Egypt, the herb was offered upon altars to the Egyptian deities.
❖ Recipes
❖ Product Features
Dietary Restrictions: Salt free, Gluten-Free, No MSG, Non-Dairy, Non-GMO, Kosher, Zero additives. 
Easy to store, minimal foot print.
Premium quality.
Hand-crafted in USA 
 ════  ۞  ════